The Gamma Omega Chapter of Sigma Kappa was established at Wittenberg University in 1962. This year, we will be celebrating our 52nd birthday on campus and our now over 1,000 members!

Our house was built in 1912 and was orginnally owned by Gus Son Jr., founder of the Springfield News Sun. With it's beautiful white columns and outstanding attention to detail, our house has stood for over 100 years in the town of Springfield.
Specifically, our chapter prides itself in its love for sisterhood, friendship, social activities and service.
Each spring after recruitment, we enjoy a sisterhood retreat. Last year, we had a spa day to welcome our new members to our chapter and get to know them better! We also host other sisterhood events during the year, where we form friendships that last a life time and can enjoy each other's company.
Each year, we host a Halloween fundraiser and a blueberry pancake dinner where all proceeds go to the Sigma Kappa Foundation. We are also excited to host the Walk to End Alzheimer's on our campus for the second year in a row! Other events we are planning on hosting this year include a recycling competition between Greek chapters on our campus and a collection for the Maine Seacost Mission, to give back to the state where our sorority was founded. On top of this, we will host a spring dance at the Springfield Masonic Home and volunteer at local nursing homes.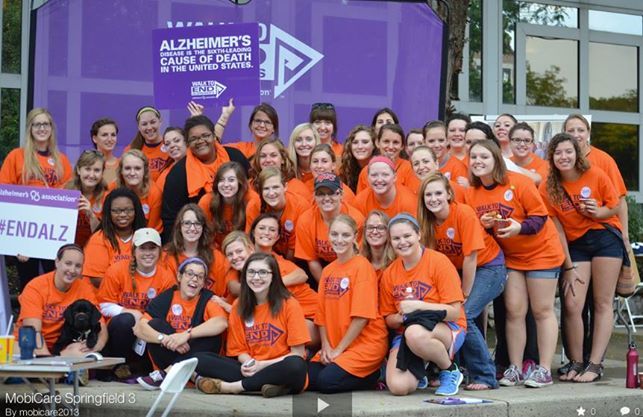 We love social activities where we can get involved with the other chapters on our campus. Recently, we have enjoyed bowling outings, a picnic with outdoor activities, and cornhole with some fellow sororities at Wittenberg. We also enjoyed Greek Week this year, placing second with the Phi Kappa Psis on our campus. It was great to get to know other chapters so well and bond together with friendly competition, while raising money for local philanthropies.